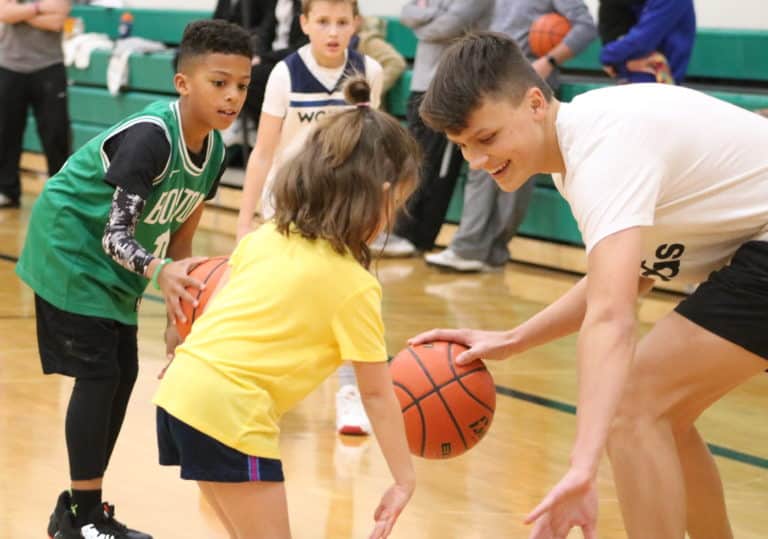 Play It Forward teaches young athletes the foundational skills needed in sports. The sessions focus on games and activities that highlight the skills so our young athletes are confident and prepared when they begin playing in local youth sports leagues.
Sessions also include our Agility & Coordination station where young athletes play games and navigate obstacle courses that feature throwing, catching, running and jumping.
THE POSITIVE IMPACT OF SPORTS
Our goals are simple: We want our young athletes to have fun learning to play multiple sports. Additionally, by participating in our Bullying Prevention program and learning from our high school athletes about friendship, kindness and inclusion, they gain experiences that will have a positive impact on their lives in sports and beyond.